Machine Learning and eLearning – How Adaptive Learning can Flourish with these Technologies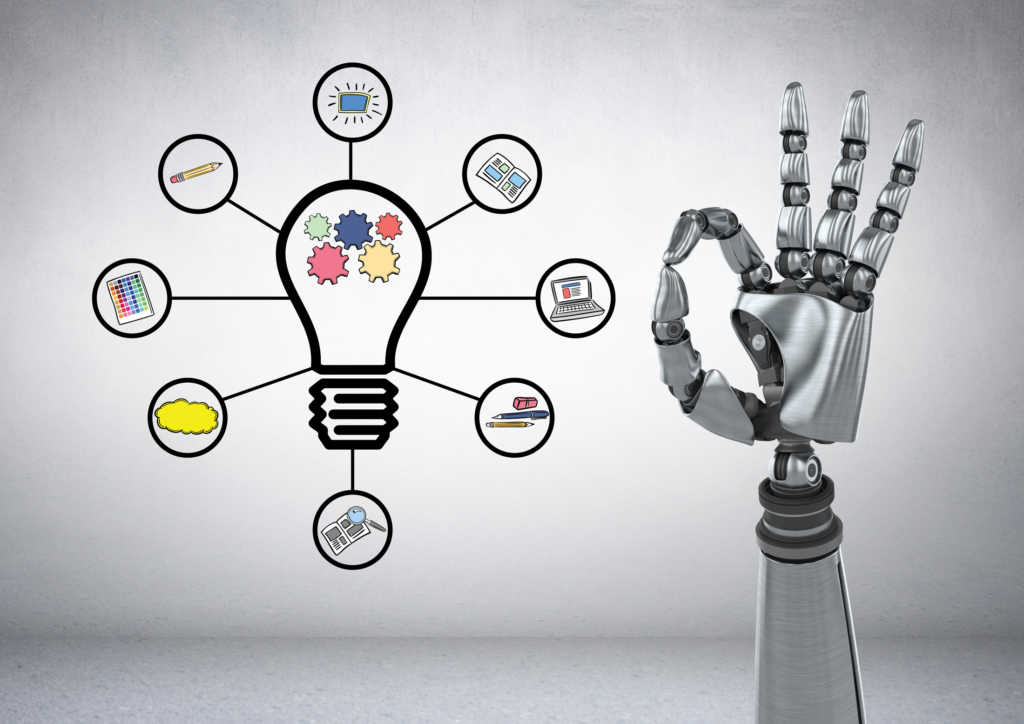 Education is moving away from passive learning and content-centered instructions to a more active learning experience, where learners interact with technology and make sense of information through social and constructive learning strategies. In this post, I will explore the technologies of machine learning and eLearning, and how they can interact to make learning processes even more efficient and adaptable to the different needs of learners.
What is Machine Learning?
Machine Learning (ML) is a subset of Artificial Intelligence that uses statistical techniques to give computer systems the ability to "learn" from data previously collected.
Back in 1959, MIT engineer Arthur Samuel coined the term and defined machine learning as a "field of study that gives computers the ability to learn without being explicitly programmed."
Machine learning is not something that is going to happen in the future. We are already surrounded by machine learning. If you are using Facebook, Instagram or any social media, and you see a recommendation for a particular hashtag, a person or a social media account to follow, then you have experienced machine learning.
Essentially, machine learning algorithms sort through large amounts of data and enable technology to make predictions based on patterns found in that data.
Other examples of machine learning that are common these days, are the recommendations on Netflix and Spotify which, based on your previous selections, they make recommendation of new content.
How can Machine Learning be used in education?
Due to the learning ability of this technology using data and discovering patterns, machine learning could drive the implementation of adaptive learning functionalities in Learning Management Systems (LMS).
Some examples of adaptive learning functionalities are:
Enable educators and instructors to see where, when and how learners are engaging with content.
Guide the curation and recommendation of associated learning content and social media feeds.
Predict how a learner might score on an assessment based on past behavior.
Recommend new courses and learning materials based on previous performance.
What is Adaptive Learning?
Adaptive learning is a trend in education that promotes the personalization of learning content using appropriate technology, such as Machine Learning. Adaptive learning is the strategy of adjusting the path and pace of learning to each learner's needs.
Personalized learning improves a learner's ability to retain information, increases engagement and motivates a student to master tough concepts. When learning is tailored to an individual's strengths and is focused on their success, the learner is more likely to actively engage in their education (Wright, 2017).
Some benefits of adaptive learning are:
Shorter training time because learners will do only what is relevant to them.
Increased in Return of Investment (ROI), because learners will spend less time taking training that doesn't apply to them.
Identification of skills gaps and competencies in a more efficient way by tracking which courses are delivered more often and which aren't.
Personalized training paths for each learner which increases motivation.
What does eLearning have to do with Machine Learning and Adaptive Learning?
Machine learning technology and its algorithms that collect data to detect patterns and behaviors can be incorporated in eLearning through Learning Management Systems (LMS) to create adaptive learning solutions.
Learners can now login in their LMS, have a personalized learning path with specific courses relevant to their particular needs. Also, learners will do those courses online on their own time and will receive targeted reports to boost their performance.
On the other hand, instructors and educators will run specific reports with more accurate data on what are the courses more popular among learners, at what time are they doing the courses, what is the performance of learners based on assessments results, in which online assessments are learners scoring higher points and other behaviors relevant to the online instruction.
Based on all those interactions and data, instructors can provide their input to keep customizing the learning experience to continue adapting the materials and assessments to the learners' needs.
Applications of Machine Learning in Education
Some specific applications of machine learning technology in education are:
Support educators: Educators can access all learners' data in one place. In addition to carrying some of the administrative weight, machine learning also helps educators improve their lessons by identifying the assessments where learners are struggling the most.
Predict learner performance: By "learning" about each student, the technology can identify weaknesses and suggests ways to improve, such as additional practice tests.
Test learners: Machine learning can help move away from standardized testing. With machine learning there is constant feedback to teachers, students and parents about how the students learn, the support they need and the progress they are making towards their learning goals.
Grade fairly: The automatic evaluation process is an advantage of machine learning. This will be an opportunity for completely unbiased grading that cannot be influenced by any external factors. It gives a more realistic view of student's progress and achievements.
Provide customized learning: As mentioned previously, machine learning also makes it possible to customize learning for each student. Educators will be able to use the data to see which students need additional assistance, and the technology can also suggest meaningful learning tools for each student.
An individual learning path allows learners build their knowledge progressively through learning materials or sequence of courses. Personalized learning paths emphasize learner specific goals and preferences.
Organize content effectively: Through identifying weaknesses, machine learning can organize content more effectively to present the learning materials in such a way that will promote scaffolding techniques. For example, as students learn one skill, they move on to the next skill continually building upon previous knowledge.
Improve retention: Learning analytics tools available with machine learning, will also help improve retention rates. By identifying "at risk" students, educators can reach out to those students and get them the help they need to be successful.
Chatbots: This tool provide conversational answers and serve as quick reference guides. Bots also reinforce the learning experience by imparting relevant information when needed. Chatbots can be programmed based on data gathered with machine learning algorithms.
Keeping a human in the loop
But please, don't worry with all this technology. Humans, real educators and instructors are still needed 😀
"Human-in-the-loop" is a branch of Artificial Intelligence that marries the best of human and machine intelligence to bring better machine learning models.
In a traditional human-in-the-loop approach, people are involved by training, tuning and testing a particular machine learning algorithm.
Other functions of humans-in-the-loop are:
Define the specific questions that are relevant to improve the learning experience. For example: which learning resource are learners using? The machine learning technology will help answer this, but the educator needs to establish the questions in advance.
Analyze the data. Educators will have to interpret the data collected in the reports generated by machine learning. Find the story and behavior behind the data, the trend, do an analysis. Data may show what learners are asking to the chatbot, the time, the frequency. But educators need to make sense of the data, ask learners, find the rationale and use that information to fine tune the algorithms.
Provide human perspectives and knowledge when patterns emerge. The input of educators is a vital part of machine learning processes for building better algorithms.
Data scientists is a career that will have more and more demand. They can help explore and interact with machine learning reports, data and algorithms within the learning solutions.
In Summary
We don't need to panic, educators, instructional designers, we are all needed to fine tune these technologies and to provide the human touch, perspective and knowledge to the learning experience.
What we should do is to embrace, learn and be prepared to incorporate machine learning capabilities into the learning solutions we create to move more to an adaptive learning approach that will, at the end of the day, benefit our learners.
Promoting adaptive learning techniques into eLearning will motivate more our learners because they will have a sense of personal treatment when doing the courses. It is like providing a VIP service to our learners.
Machine learning helps educators to look forward to the future and will help us all in solving academic issues with the data collected. This technology will help us in identifying when students are at the risk of dropping out, so we can act and help them.
Machine learning also provides a more effective way to analyze learner engagement data and identify patterns for content redesigning. And that's what we want, information to improve our learning solutions so we can help our learners.
Do you think this technology is enhancing education? Feel free to leave your comments below.
See you next time,
Thais 🙂
References
Banner, P. (2019). The human side of machine learning. [Web]. Retrieved from https://pubs.royle.com/publication/?i=554422#{"issue_id":554422,"page":18}
CIO Applications. (n.d.). How machine learning will shape the future of e-Learning. [Web]. Retrieved from https://www.cioapplications.com/news/how-machine-learning-will-shape-the-future-of-e-learning-nid-3106.html
Ivec, S. (2019). E eLearning trends to look for in 2019. [Web]. Retrieved from https://elearningbrothers.com/blog/3-elearning-trends-to-look-for-in-2019/
Lynch, M. (2018). 8 Ways machine learning will improve education. [Web]. Retrieved from https://www.thetechedvocate.org/8-ways-machine-learning-will-improve-education/
Wright, J. (2017). Personalized learning: the key to retention, engagement and mastery. [Web]. Retrieved from https://trainingmag.com/personalized-learning-key-retention-engagement-and-mastery/