Professional Learning Communities – Mapping my Learning Connections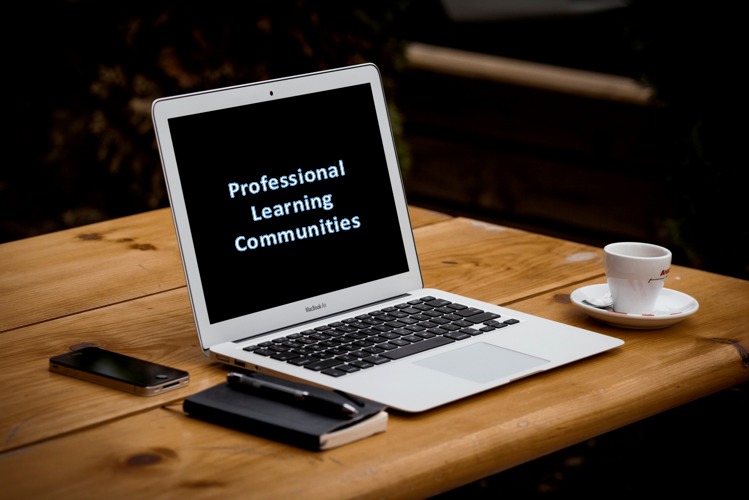 When I started to think about a career change from engineering to the educational field I did not know where to start or what steps to take. In order to organize my ideas, I went online and started researching about the different fields in education and what could be more suitable to me. This research was the beginning of my journey and without knowing I was creating professional learning communities and mapping my learning connections.
Blogs from professionals in the field
By reading blogs from experienced instructional designers and educators, I found an incredible amount of information and I realized that I could start creating projects and building my own professional experiences with the guidance of all the tools available.
I also found in the blogs from other professionals in the field, valuable information such as practical tips that I could start putting into practice in my current work environment. You can read more about my journey from engineering to instructional design in the post "How to Become an Instructional Designer my Own Experience".
But one of the most fantastic tools that I found was the communities in the learning and development field, with amazing people sharing their knowledge. Some of the members of these communities have relevant experience in the field and share information through podcasts, videos, webinars, blogs and articles in websites. It is even possible to establish a more direct connection with them using Twitter, Facebook and LinkedIn.
Previously, I have also written about the importance of learning communities which you can read in "Online Learning Communities – An Effective Way to Enhance Distance Learning".
My learning network
My learning network has evolved with the years. Traditionally, I was enrolling in a face-to-face course and receiving the information passively from the instructor.
Now, my learning network consists of:
Online courses and micro-masters from Coursera, edX or Udemy.                                               
Formal online studies or accredited training in academic institutions and universities.
Professional development communities.
Social media (podcasts, Facebook groups, WordPress reader, TED Talks, etc.).
With the different elements in my learning network I have more time to reflect and write about my thoughts on a particular topic. I have more flexibility in exploring the content that is relevant to me and I take control of my learning process.
How I use my learning network
Another advantage I encounter in my learning network is the different methods used to present content, which provides a rich diversity to learn from one topic in different ways. For example, if I want to investigate about adult learning theories, I start consulting the different sources in my learning network and I find videos explaining the principles of adult learning, I find also posts in blogs with comments from the readers, diagrams in websites, and podcasts. After visiting those resources, I start making my own opinion and ideas about the topic, I start commenting in the forums, and I can even reflect on the subject and make my own contribution in my blog.
From all those resources available in my learning network I learn easier with videos and diagrams. I can read extensive texts, but as soon as I see a picture, a diagram, or a video, I immediately get the idea the author is trying to transmit. However, when it comes to writing my own reflection about a topic, I like to consult educational journals in order to read more studies in the topic that can be based on deeper research and then can support my idea with more evidence.
And those educational journals are my main source of information when I have a question about a subject. I start exploring answers to my questions in the different articles available in the educational journals and databases. However, access to those journals are most of the time subject to subscription, then if it is not possible to have access I consult the blogs, or using Twitter I send my question directly to the groups or forums.
Connectivism in action
My learning network supports the principles of connectivism due to the diversity of opinions, the process of learning where relevant sources of information are connected and there is a continual learning process through the connections with the resources (Siemens, 2014).
The currency of the information, learning activities and the decision-making process that involves managing information that can be correct right now but it could be modified in the future is an important attribute achievable by consulting a learning network that keeps creating new knowledge.
Blogs – the doorway to professional learning communities
Blogs from recognized instructional designers and educators encourage me, to not only be a passive reader of information, but also to participate in the discussions, reflect on different educational topics and start building my own samples of educational work, such as short eLearning instructions and video tutorials.
Blogs from instructional designers and educators are a powerful tool that has become a critical element in my own professional development.
Here I share my favorite blogs:
This blog created by Nicole Legault, the community manager of Articulate, is one of my favorite blogs in my WordPress reader because she includes posts with techniques, tips, and practical steps to get you building instructional design resources. Additionally, in her blog you can find templates and ideas to create online learning tools with good graphic design techniques.
This website developed by Connie Malamed, has relevant topics for instructional designers such as eLearning design, storyboarding, and authoring tools.
She includes two sections that I find very interesting; one of them is the "Cognition" section with articles about learning processes such as the long-term memory, cognitive load, working memory, and emotions and learning. These cognitive processes are fundamental to guarantee effective learning.
And the second section of her website that I want to mention is the podcasts that I listen to in my daily commute to work. In these podcasts you can find interviews to experienced people in this field.
I also follow her on Podcast in iTunes. I highly recommend her podcasts, they are so informative and you can learn so much.
Let's save the world from boring training
Cathy Moore presents in her blog articles and tools to develop training with more emphasis in the corporate world.
I like this blog for the content and for the presentation of information with graphics and slideshows that engages me on every post. Additionally, each post is related to an action from a mapping process for instructional designers. And I think this is so important to put each piece of information presented in the blog into context of what instructional designers should do. The link to this site content and action map is: http://blog.cathy-moore.com/site-contents/
By presenting the information in context, Cathy allows me to make meaningful connections of her posts to work practices of instructional designer.
She has many posts about action mapping which is a technique I use to build eLearning modules in order to keep them focused on what learners need to learn to do out of the training, which is relevant in the corporate sector. Learners in the corporate sector have limited time and their training needs to be on target and focused on relevant skills and activities.
The impacts of blogs in teaching and learning
Minocha and Roberts (as cited in Dror, 2011), studied the impacts of blogs and wikis in teaching and learning, and expressed how blogs facilitate collaborative learning though sharing of views, resources and exchanging comments on blog posts. This collaborative environment is one of the strategies of the constructivism learning theory (Ertmer & Newby, 1993) that I personally find very powerful for effective learning.
I invite you to discover the blogs that will provide valuable information to your professional development, and to have a more active role by participating in the discussions, commenting or practicing the ideas in the blog of your interest.
Additionally, if you are learning something new, studying a new field or growing your career as an instructional designer, graphic designer, media, communicator or any creative career, I encourage you to create your own blog. Don't be afraid, reflect and write about what you are learning while building your professional portfolio.
I hope this blog will inspire you to map your learning connections and create your own blog. If you have any question or comments, please leave them below.
See you next time,
Thais 🙂
References:
Dror, I. (2011). Technology Enhanced Learning and Cognition. Retrieved from, http://site.ebrary.com/lib/waldenu/detail.action?docID=10443359
Ertmer, P. A., & Newby, T. J. (1993). Behaviorism, cognitivism, constructivism: Comparing critical features from an instructional design perspective. Performance Improvement Quarterly, 6(4), 50-71.
Ferriter, B. (2009). Learning with blogs and wikis. Educational Leadership, 66(5), 34–38.
Siemens, G. (2014). Connectivism: a learning theory for the digital age. Retrieved from http://www.elearnspace.org/Articles/connectivism.htm