Best Practices of Online Teaching – Considerations to Set up an Online Learning Experience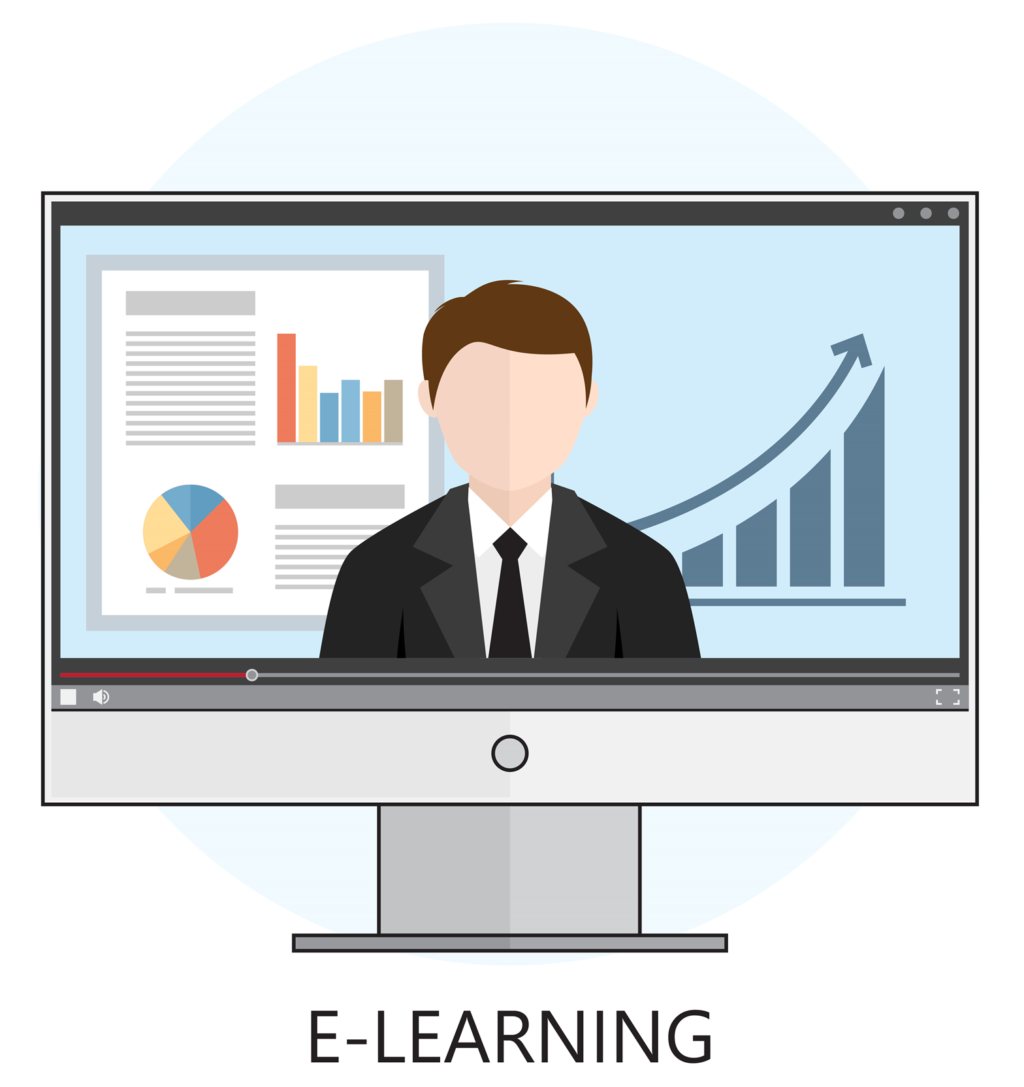 If you have to be the facilitator of a course in a digital environment, you will find different challenges compared to facilitate a face to face session. But don't worry, in this post I share some tips and strategies to set the online learning stage for success with the best practices for online teaching.
Identify and Employ the Best Online Tools for Interaction
In order to maintain students' engagement and achieve learning outcomes in online courses it is important to include a variety of formats in the instructions to promote active student participation. Whether synchronous or asynchronous, technology tools should be included to allow discussions among students and with the facilitator (Poll, Widen, & Weller, 2014).
Conrad and Donaldson (2011) mentioned that "while the technology should not be the primary focus when planning an activity, choosing the most effective means of conducting the activity will be an important contributor to its success" (p. 20). If tools are not properly chosen and implemented, they might be detrimental for the learning experience instead of facilitating students' communication and participation.
One of the challenges with this strategy is to make sure the technology chosen will be the perfect fit for the learning activity, that it can be available and easy to use by the students.
Use Action Mapping to Create Meaningful Learning Activities
Action mapping identifies the behaviours that need to be modified or reinforced by the learners and focuses on what the learner needs to achieve with activities that are engaging, effective and entertaining rather than concentrating on the information of the course (Pappas, 2015).
In action mapping, it is necessary to have clear measurable learning goals and activities that will be meaningful and immersive to the students. Some learning activities are scenarios, problem solving, and simulations that recreate a real situation.
One big challenge with this strategy is the difficulty of creating learning activities that simulate or are as close to the real life as possible and that will be meaningful enough to allow learners achieve the outcomes defined at the beginning.
This strategy could be used in conjunction with discussion posts that invite responses, questions, discussions and reflection.
Having meaningful activities the learner could relate to, will encourage deeper levels of thinking and reflection that could be developed further in discussions with peers and the facilitator.
This practice is also supported by active learning where students have to be actively involved in their own learning and that they should be learning by doing.
Integrate Online Portfolios as a Tool to Evaluate Students
Online portfolios offer a method for instructors to evaluate students while they develop a collection of work samples that are a reflection of their learning.
Using the portfolio method, allows students to be aware of their own learning, help them develop cognitive processes and also collaborate with other students while creating knowledge that is recorded for future references and for even showing students work.
One challenge of online portfolios is for instructors to develop a rubric to evaluate these portfolios in a fair way to all type of learners and especially for those who struggle with technology.
And this is also a challenge for learners who are not comfortable with technology who might find this type of assessments difficult to achieve successfully.
Know the Technology Available to You
Instructors in the online environment have to get the familiar with the technology that is going to be used during the online course because before the launching of the course they have to configure the learning environment with the content and the tools that learners will be using.
Digital technology tools help learners achieve the learning goals in the online environment because they facilitate communication among students and with the instructor, and because they also allow instructors to include resources in different formats such as multimedia, games and simulations.
Therefore the importance for instructors and learners to get familiar with the technology is critical. Perhaps, it would be good idea to evaluate the digital literacy level of your students and provide extra help to those learners who are not comfortable in the digital learning environment.
Also, you must get familiar with the Learning Management System you will be using to host your courses or know who to contact for technical support.
Communicate Clear Expectations to Learners
Clear and unambiguous guidelines about what is expected of learners and what they can expect from an instructor make a significant contribution to ensuring understanding and satisfaction (Boettcher and Conrad, 2010).
Additionally, due to the distance and different time zones characteristic in the online environment, it is important that learners know clearly how to communicate with the instructors, understand the course syllabus, the schedule of assignments and procedures in case technology fails.
What additional considerations should the instructor take into account when setting up an online learning experience?
Create an initial to introduce yourself, but try to avoid posting your entire CV because only showing academic information creates distance with the students. Instead, add some personal information to facilitate the connection with the students.
Add in the initial post a video, a voice message or images to show openness and encourage students to share some personal information too.
This is going to establish stronger connections among the learning community and thus learners will be more likely to participate and stay motivated.
Encourage learners to ask questions, even the ones that might seem obvious. Post your contact details so learners know how to reach you.
Create an icebreaker activity at the beginning to encourage learners get to know each other.
In Summary
The first 2 weeks are critical to set the stage for the online course. This initial period defines future interactions in the course and how learners perceive the learning environment.
I have learned that making a presence, not only as an academic, but as a human who is there to guide learners for a successful experience is of high significance to create a welcoming learning environment where learners feel open and are willing to participate without feeling isolated or threaten by the technologies or the online learning experience.
Particularly having a welcoming message with some form of multimedia element (voice message, video, or image) is a good strategy I recommend using to set the online learning experience with a positive start.
I hope these tips can help you to be the best online teacher out there 😀
See you next time.
Thais 🙂
References
Boettcher, J. V., & Conrad, R. (2010). The online teaching survival guide: Simple and practical pedagogical tips. San Francisco, CA: Jossey-Bass.
Cambiano, R.L., Fernandez, A. & Martinez, A.B. (2001). Online Portfolios vs. Traditional Portfolios. In J. Price, D. Willis, N. Davis & J. Willis (Eds.), Proceedings of Society for Information Technology & Teacher Education International Conference 2001 (pp. 20-25). Chesapeake, VA: Association for the Advancement of Computing in Education (AACE). Retrieved from http://www.learntechlib.org.ezp.waldenulibrary.org/p/16637
Conrad, R., & Donaldson, J. A. (2011). Engaging the online learner: Activities and resources for creative instruction (Updated ed.). San Francisco, CA: Jossey-Bass.
Irlbeck, S. S. (2008). Implementation of best practices for online teaching and learning in an online institution. Performance Improvement, 47(10), 25-29. doi:10.1002/pfi.20036
Kontos, G. (2015). Practical teaching aids for online classes. Journal of Educational Technology Systems, 44(1), 36-52.
Laureate Education (Producer). (2010). Online learning communities [Video file]. Retrieved from Walden Library databases.
Pappas, C. (2015). How to integrate action mapping in eLearning courses. Retrieved from https://elearningindustry.com/integrate-action-mapping-in-elearning-courses
Poll, K., Widen, J., Weller, S. (2014). Six instructional best practices for online engagement and retention. Journal of Online Doctoral Education. Vol. 1, Issue 1. Northcentral University. ISSN: 2330-4391.
Rose, R. (2017). 6 Dimensions for More Effective Online Instructional Videos. Campus Technology Magazine, 30(3), 13-19.